Sod by

Jeny Sod
The perfect yard is developed through the appropriate lawn care, but before you even get that far, you must first choose the right grass. Choosing the right sod and or grass means considering the different types of sod in Miami and Homestead, Florida. At Jeny Sod we offer a variety of Sod choices in Miami and Homestead ranging from:
* Palmetto Sod & Grass Miami & Homestead FL
* St. Augustine Sod & Grass Miami & Homestead FL
* Empire Sod & Grass Miami & Homestead FL
* Bermuda Sod & Grass Miami & Homestead FL
* Cashmere Sod & Grass Miami & Homestead FL
* Zoro Sod & Grass Miami & Homestead FL
* Icon Sod & Grass Miami & Homestead FL
* Seville Sod & Grass Miami & Homestead FL
* Seashore Paspalum Sod & Grass Miami & Homestead FL
In order to best choose the type of Sod that best fits your application, the following four considerations Should be taken into account before a choice is determined:
Maintenance – how much care you can or want to put into it
Environment – where you'll be placing the sod
Usage – how you will be using it
Appearance – how you want it to look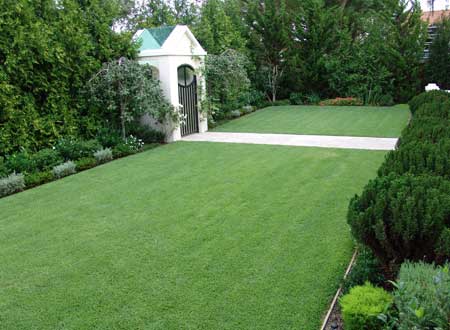 Sod Maintenance
Sod Maintenance in Miami is a major consideration. Great-looking lawns usually require a lot of maintenance, and some grasses will die off if they don't get what they need. You need to consider the following:
* Water – Do you have an irrigation system? Or will you be able to water twice weekly? You also need to think about your water bill, as some grasses can be very thirsty.
* Fertilizer – Some grasses demand regular applications of fertilizer, which adds to the cost and the workload.
* Mowing – How often do you want to mow? Will your budget cover a landscape company?
* Wear – If you choose a grass that wears easily, you may need to re-sod regularly.
* Pests & disease – All grasses are susceptible to various problems that can cause them to die off. It's important to ask about each species of grass you're considering. Will your budget cover a fertilization and pest control company?
Environment
Different grasses are adapted to different environmental conditions. You'll need to know:
* How much sunlight will your lawn get?
* How much natural water do you have?
Usage
* What will the lawn be used for?
* How much foot and animal traffic will the area get? Is it just an attractive landscaping feature, or do you want something that's hardy for kids to play on?
* What season do you want your lawn to look its best? If you're a winter resident, you should consider a cool season grass rather than a warm season grass, though some varieties like Zoysia hold up well in both.
Appearance
Our sod is classified as flawless nearly every single time we install, so rest assured that your new lawn will look great. Just keep in mind these other considerations:
* Do you want lush, thick green grass, or are you happy with something a little more sparse?
* Will your lawn be a backdrop for other greenery?
* Do you care if the lawn has weeds as long as it is green, or do you want that perfectly manicured lawn that's always 99% weed-free and green?
For More Information About Our Sod Services In Miami, FL & Homestead, Please do not hesitate to give one of our Sod Specialists a Call Today!
Sod Delivery & Installation Available!